A few weeks ago I posted about my first painting project with my new kitchen table.
I finally solved the chair dilemma.
It wasn't as cheap as I had wanted, but I do love them :)
I decided to go with the Ingolf chairs from Ikea. They're the perfect knock off to ones at Pottery Barn.
I was able to buy the 4 chairs from Ikea for about $200. One chair from Pottery Barn is over $250. That's a steal of a deal I'd say :)
I really didn't want to even spend $200 on new chairs, but we needed chairs badly and I couldn't run around town anymore looking for thrift store finds or even better deals.
I took two chairs from our now dysfunctional dining room to use at the ends.
I'm not really sure what's going to happen to our dining room now, but we had to have our kitchen put back together so we could actually eat there.
It sat like this for too long.
I know some of you aren't a fan of Ikea. I love pairing their pieces with others to make a more high end look. I also love that Ikea really tries to make pieces similar to other popular and more expensive pieces, but with a more affordable price tag. Other than having to put everything together, I really am in love with Ikea!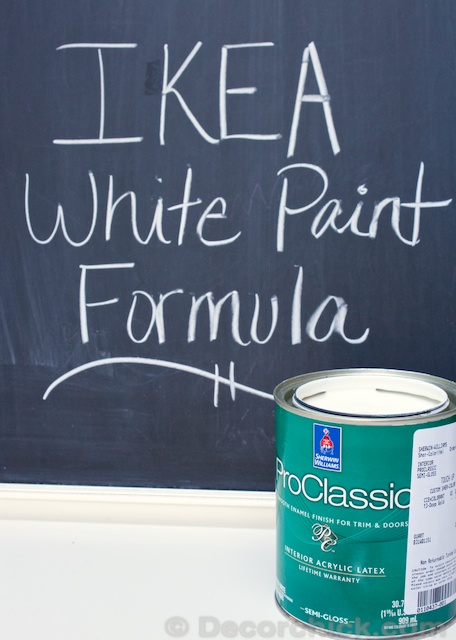 One more shot of my chairs with my newly painted table.
Do you see another project I've been working hard on?? If you follow me on facebook you've seen a few hints!