Well first things first.....
SCHOOL'S OUT FOR SUMMER!!!! (Yes I know you're probably singing Alice Cooper's famous song in your head right now but I can't seem to contain my excitement!!) I have quite a few pieces of furniture that I will be painting in the next few days. Yes days...not weeks!
I got this table from on of my sweet hubby's family members that recently renovated their house. Score!
Nothing too exiting, but I love the legs! You know how I feel about legs!
I knew I wanted to stencil the top so I took a trip to Hobby Lobby and found a large stencil that would make doing the top quick and easy...or so I thought. I started by painting the table solid black by Behr.
If you are ADD like me, stop right now. Don't attempt this project any further. It about killed me to stencil a section, let it dry and then line up the stencil to do another section. I got very impatient and would try and do a section before the other one would dry, epic fail I ended up repainting the whole top black and starting over.
Here is the table complete!
I'm really in love with it! Sadly
I have nothing black and white in my house, so it's going to the store ;)
One last look at Before....Meets After!
>
>
>
>
>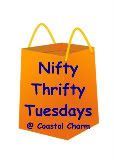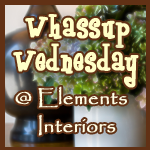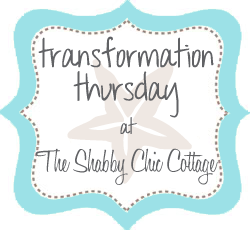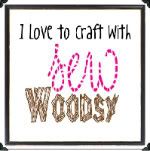 href="http://www.missmustardseed.blogspot.com">

>
>
>