A few weeks ago I mentioned that I was going to let you have input in my dining room :)
After I recovered a few weeks from painting the walls I got REALLY bold and painted the ceiling. I LOVE it! It really draws your eye up and makes the trey and medallion pop!
Now that the painting is done, it's time to focus on the room!
Remember when I put a

BOLO out

for this Target rug?
Well when I went to return one of the
Thrifty Thursday
find rugs, I spotted it in the clearance section! I about screamed as I ran towards it. (Not even kidding ).
The only problem was it wasn't the right size :( Whomp whomp, whomp.
As I stood there with tears in my eyes (again, not joking) a target team member (yes I go there so much I know what they're officially called) came up to me and said that those same rugs were on clearance online. I whipped out my phone and bought one right then and there. I knew I'd have to wait about a week for it to be delivered, but I did manage to find another clearance rug that I liked equally as well.
This one has hints of the blue in it, but the only problem is that it was a 5 X 8 that was in clearance and the other rug I ordered in the store was 8 X 10.
I decided to take it home and wait for the other one to be delivered and then let you guys decide.
Rug 1. Target clearance. 5 X 8 Total cost $60.78. The 8 X 10 isn't on clearance so it will cost me a whopping $199. I just needed one to shoe you for voting purposes!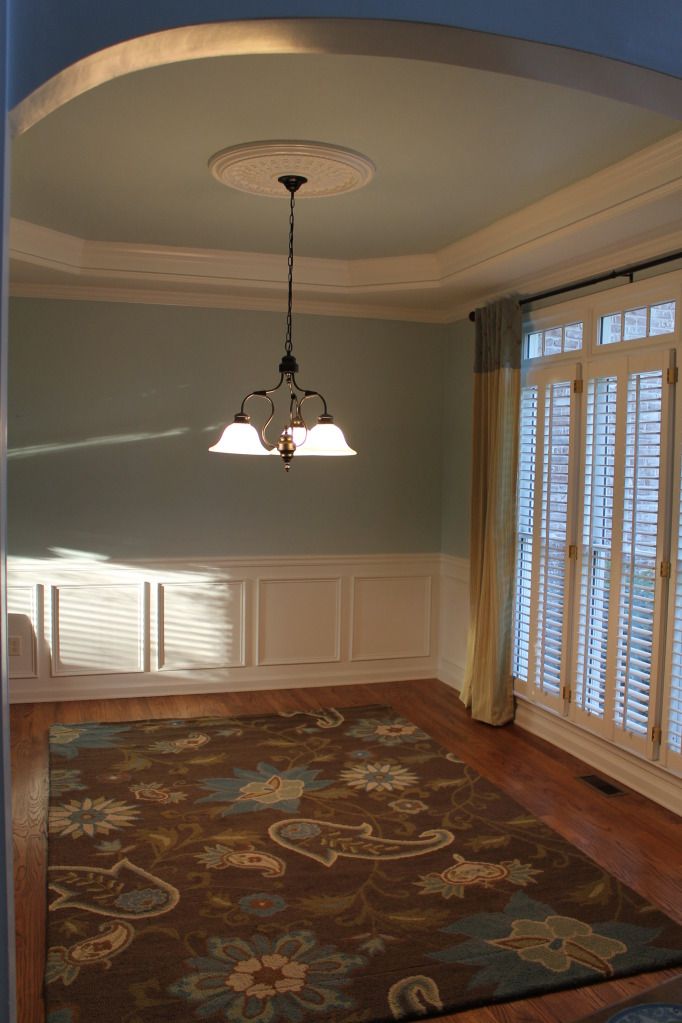 Rug 2. Target clearance online. 8 X 10. $139.99. Great size and I LOVE the colors.
Yeah I know I'm crazy, I know I made this decision WAY too easy for you :)
Which one do you think I should keep?